Dictionary Hill

Open Space Advocates

FREQUENTLY ASKED QUESTIONS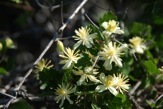 Do you have a question or a suggestion?

Please call Sonya at (619) 461-1586, or Carol at (619) 466-3123, or
click here
to email your questions.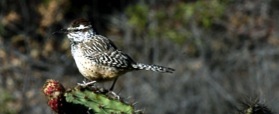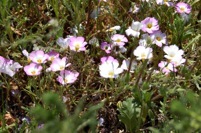 1. What is DHOSA's "vision" for Dictionary Hill?  What use for the land does DHOSA propose?

Our vision for Dictionary Hill is that it be designated as an ecological preserve.  If  this  were accomplished, it would save this valuable open space, protect endangered species and their habitat, and maintain Dictionary Hill for the shared enjoyment of the area's residents.

To achieve this goal, DHOSA is presently promoting public acquisition of the site as environmental mitigation for other construction.  Letters urging this approach have been sent to CalTrans, the San Diego Association of Governments,  and to the County.  

Before the land is sold to another builder, we have a once in a lifetime opportunity to save Dictionary Hill.

2.  What is the present status of Dictionary Hill?

Over much of the past three decades, new subdivisions and far too many apartment complexes have urbanized Spring Valley, leaving Dictionary Hill as a major open space "island" in the community.

The last failed proposal from a developer called for 211 units to be built in a gated community on top of Dictionery Hill - but only after 35 feet was dynamited off to create a level building site. DHOSA and other community groups strongly opposed this plan for several years; eventually the developer defaulted on their loan and lost the property. Please
click here
to see the San Diego Union article concerning the default. The property is presently owned by a management company but could be sold to another developer.
Please
click here
to see DHOSA's 2007 written response to the Environmental Impact Report (EIR) on the proposed project. This document summarizes why any building on Dictionary Hill would seriously damage our community and destroy unique natual habitat.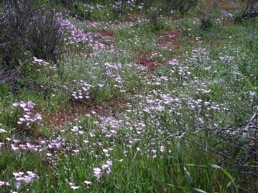 3.  The last developer proposed blasting 35 feet from the top of Dictionary Hill in order to level the site for building.  What would be the impact if another developer comes along with the same plan? 

Removing 35 feet from the top of a mountain known to be almost solid metavolcanic rock will require rock crushing of monumental proportions. Grading operations are projected over a lengthy period, possibly exceeding two years, and the noise levels will be equivalent to living near a major commercial airport.  There is also concern that the quantity, frequency,  and duration of  the proposed  blasting  may result in damage to surrounding homes and the diminution of property values. In addition, the increased traffic, noise, and dust over an extended period of time will certainly drive wildlife away, while creating an extremely stressful situation for Spring Valley residents. 

4.  What are some of the other long term impacts if development is allowed?

Development would cut the open space down the middle, making it difficult to maintain the natural ecology of the area.  A development and its interface with the remaining open space will permanently scar the visual landscape from all areas around Dictionary Hill.  It will crowd neighborhood streets not designed for hundred of additional car trips per day and cause additional strain on existing infrastructure.   Most importantly, this open space will be lost forever.

5.  What are the "unique" plants, animals, and habitat that DHOSA wants to preserve?

Dictionary Hill Summit and the surrounding ridges and canyons are home to some of the last remaining Coastal Sage Scrub habitat existing within San Diego's urban boundary.  As such, it is home to a large number of extremely rare plants and animals, and is considered by many Botanists and Zoologists to be at the top of species diversity, a "hot spot" for the entire United States.  To read more about this amazing place (only a few miles from where most of us live),
please click here.
6.  Don't we need development to help with our tax base?

Yes, we do.  However, new housing development means more expensive infrastructure such as police, fire departments, schools, roads, sewer, and water lines.  More new construction will bring additional noise, traffic, and pollution.  Our water resources are stretched to the limit as it is.  Building large houses in this market, which may sit unsold for a long time, would not benefit Spring Valley.  We need to encourage redevelopment of blighted areas in Spring Valley, which would actually help with our tax base, rather than destroy one of the last areas of coastal sage in San Diego County.

7.  Wouldn't a housing development increase our individual property values?

Not necessarily. Studies show that a community which values and keeps intact its open space, using and protecting it wisely, have significant stability in home prices. The Pointe project on the east side of Jamacha Blvd. overlooks a bird sanctuary and Sweetwater Lake. It has hiking trails going around its perimeter.  This residential area has kept its real estate value better than any other area of Spring Valley, and it is surrounded by open space. The neighborhood around Tecolote Canyon and Cowles Mountain are other neighborhoods in San Diego County that have benefited from inspired community organization which protected their last remaining green space for community use, rather than allowing development. These neighborhoods have significantly benefited financially from having open space as a part of their community plans.

8.  I love to hike.  If there is development, what will happen to the hiking trails on Dictionary Hill?

Our hiking trails are one of the greatest treasures in our community (it is probably the greatest treasure).  Right in the heart of Spring Valley, our citizens can go for beautiful hikes, enjoy the wildlife, and experience incredible 360 degree views overlooking the ocean, the islands, downtown San Diego, Cowles Mountain, Sweetwater Lake, Cuyamaca and Laguna Mountains, and Mexico.  This is truly a treasure to value, preserve, and cherish.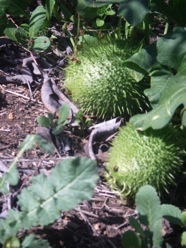 9.  Sorry, I like the idea of open space, but right now we need the jobs that development would create.

The downturn in the housing industry is wide spread and it appears that it will be a long time before anyone considers new home construction as a major economic driver.  Over the past several years, Spring Valley has been a favorite target for major apartment complexes and residential subdivisions because land values here were relatively affordable. We have experienced first hand the favorable short term impact of construction dollars--and the long term negative consequences of poorly planned and executed construction projects. We feel that our community deserves more parks and open space, and a natural preserve including Dictionary Hill and Bancroft Creek Canyon in the heart of Spring Valley would be a valuable, long-term, conveniently accessible resource for families and schools in all of our neighborhoods.

10.  What kind of support does DHOSA have in the Spring Valley community?

Our organization was originally named Lookout Mountain Advocates (LOMA).  To better describe our mission, we have changed our name to  Dictionary Hill Open Space Advocates (DHOSA).  We began in 2005 as a neighborhood group of a few dozen citizens who live in proximity to Dictionary Hill and adjacent to Bancroft Creek Canyon.  The all-volunteer organization has become a local watchdog and educational resource on the potential negative impacts of proposed development as well as an active proponent of public acquisition of the site.

DHOSA has also sponsored two well attended canyon hikes in partnership with the Sierra Club to help draw attention to the need for preserving open space and natural habitat, and has participated with the 150 member Spring Valley Citizens Association in Spring Valley Clean Up Days, focusing on removal of illegally dumped debris from the Dictionary Hill area.   In return, DHOSA has enjoyed excellent support from the community and from community groups.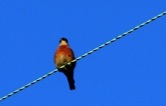 11.  I don't have much time, but I'd like to help.  What can I do?

You are already helping by learning about this critical community issue on this web site. DHOSA meets at 9:30 a.m. on the third Saturday of each month at the Hatfield Clubhouse of the Rancho San Diego Homeowners Association (10050 Austin Drive). Your time and skills will be welcomed in helping to spread the word locally about preserving the open space, as well as organizing residents to attend public meetings to voice their concerns.  For more information, please
click here to contact us
.