Dictionary Hill

Open Space Advocates

Preservation

Restoration

Education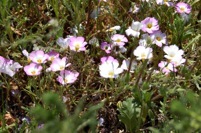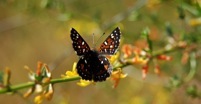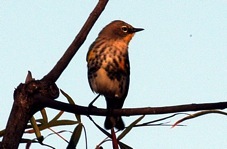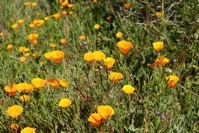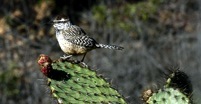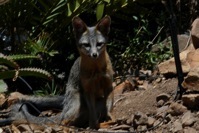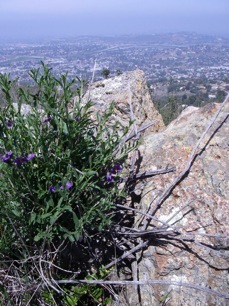 OUR HERITAGE

Dictionary Hill, originally known as Lookout Mountain, is a noted historical site. More than 150 years ago, Rufus King Porter, of of the founders of Spring Valley, climbed the mountain to see if the steamer had arrived before making the trip into Old Town to pick up mail and sell his produce. Today, from the top of Dictionary Hill, it is still possible to watch ships entering San Diego Bay. Let's save this wonderful experience for our children.

WHAT'S NEW?

Recent DHOSA Events

Special Alert!

Dictionary Hill to Become County

Open Space Preserve

The Board of Supervisors voted unanimously 11/15 to acquire and preserve 175 acres of coastal sage scrub and chaparral habitat in Spring Valley. See the Board letter at the following link:

See the new You Tube video:

"Dictionary Hill - Our Inheritance"

Kojiro Shiraiwa author of The Butterflies of San Diego County addressed the DHOSA members at their year end meeting (Saturday, December 17, 2016)

DHOSA leaders celebrate the many contributions of Vice President Greg Larson with a July potluck 

County Trail Crew repairing erosion on the County Trail Easement in August 2017

DHOSA created this snake awareness brief after a firefighter was bitten while battling the 26-acre Pointe Fire last year.

--  DOWNLOAD a pdf copy of the DHOSA brochure from a link on the Documents page, and check us out on Facebook as well.

Dictionary Hill Open Space Advocates (DHOSA)
is an all volunteer group formed in 2005 whose membership is dedicated to preserving the open space and natural habitat of Dictionary Hill and Bancroft Creek Canyon. DHOSA is a 501(c)(3) non-profit organization. To learn more about our group,
please click here.
Dictionary Hill is the very heart of Spring Valley. This 1,059 foot mountain, and Bancroft Creek Canyon which lies along its northeastern slope, together comprise one of the largest remaining areas of undeveloped open space in our community.

Dictionary Hill is a unique place. Long considered too steep for develop-ment, the area supports a wealth of native plants, birds wildflowers, small animals, and hill-topping butterflies. Trails lead from the canyon to the top of the mountain where hikers are greeted by 360 degree panoramic views. Truly a special place.

Dictionary Hill remains threatened today. While a long-proposed plan to build a subdivision of 211 homes atop Dictionary Hill was withdrawn two years ago, the land could be sold to another developer at any time. Once again, we would be faced with the possibility of construction covering much of the remaining ridge line, causing irreparable harm to the plants, wildlife and natural habitat of this unique place.

SHOP AMAZON - HELP DHOSA

"If you buy something from Amazon, be sure to select "Dictionary Hill Open Space Advocates" to benefit from Amazon Smile program. It's the nonprofit we're active in that is striving to preserve the open space around and on Dictionary Hill"